It is transmitted to the drive shaft through the reduction gear, and opens and closes valve by connecting valve stem to the drive shaft. The position control for opening and closing is performed by the position limit switch, and the positioning cam cuts off the power supply by pressing the roller of the limit switch.
Advantages
STRONG POINT
1)Electrical work is comparatively simple compared to air piping work for instrumentation, and it is easier to install than the air type.
2)The sequence is easy to assemble because the control is done by an electric circuit.
3)High output is easily obtained by changing the gear reduction ratio.
4)As the operation speed is slower than solenoid valve, water hammer (*) is difficult to occur.
5)It is suitable for remote control.
※Water hammer: A phenomenon in which the flow velocity changes with the opening and closing of valve in the piping system, and the kinetic energy of the fluid is converted into pressure energy, resulting in a sudden increase in pressure.
Disadvantages
WEAK POINT
1)For specifications with frequent operation, the motor coil temperature may increase significantly, causing the motor's protective device to work and the motor to stop.
2)In explosion-proof areas, explosion-proof specifications must be used, so the price is expensive.
3)Since actuator for flow control uses electronic components, consideration must be given to environmental resistance, earthquake resistance, etc.
4)Since the operating time is determined by the reduction ratio of the motor and gear, it is difficult to change it arbitrarily with the accessories like the pneumatic type.
5)A backup power supply for emergency operation in the event of a power failure is required.
Features of EX series
EXH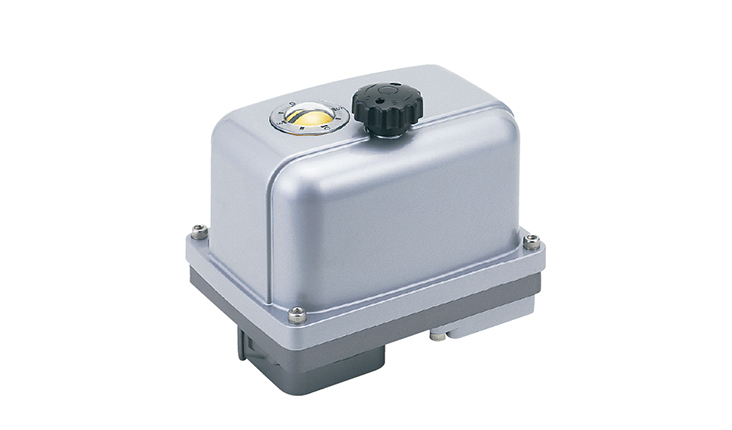 EXH
High-speed On-Off typesFor ball valve only
EXS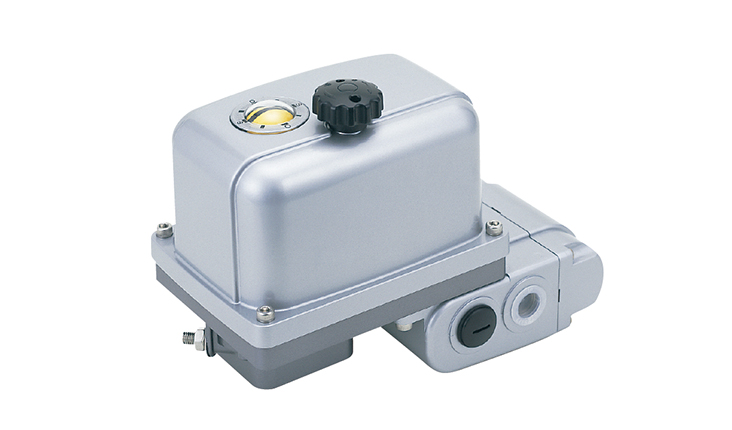 EXS
Low-speed On-OffFloating control
Ball valve/butter valve
EXCN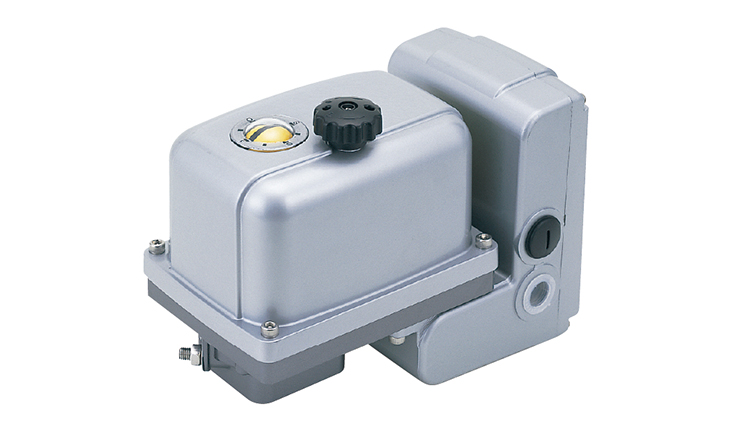 EXCN
Proportional control
Analog/digital control type
Ball valve/butter valve
Feature 1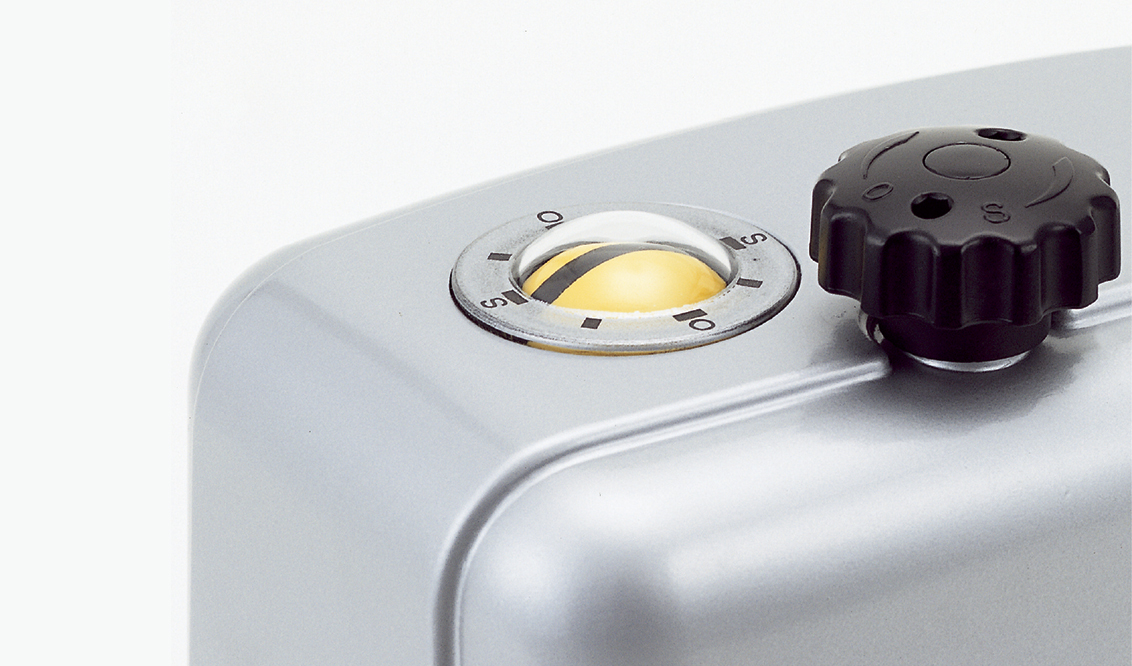 Highly visible opening indicator as standard equipment
Feature 2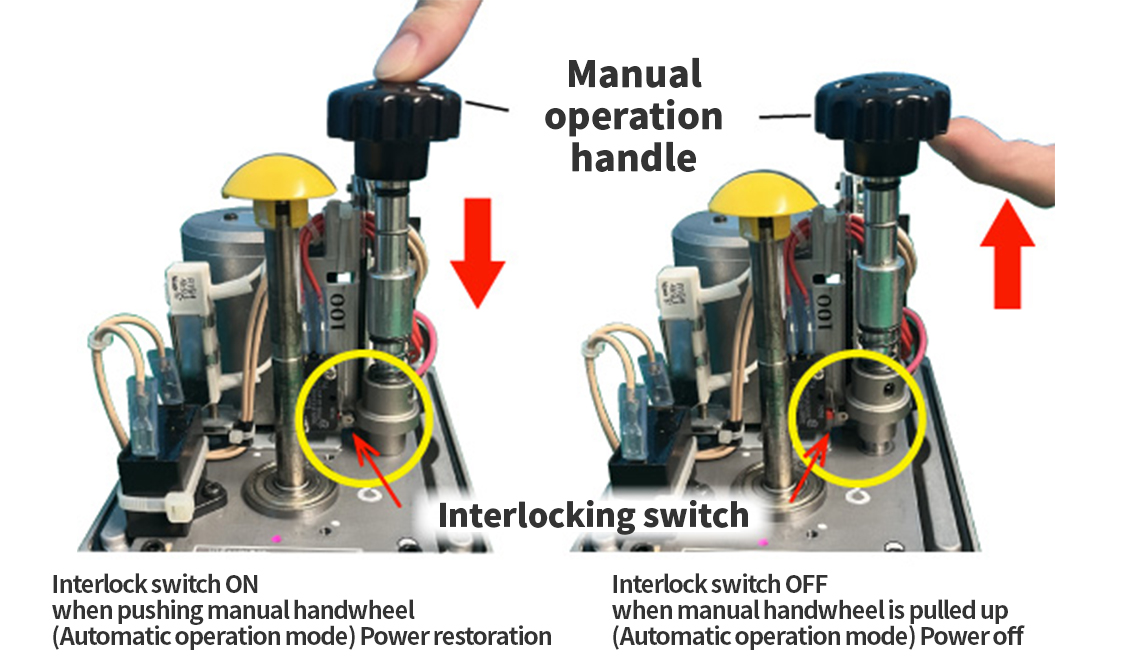 Easy-to-operate manual handle as standard equipment
Feature 3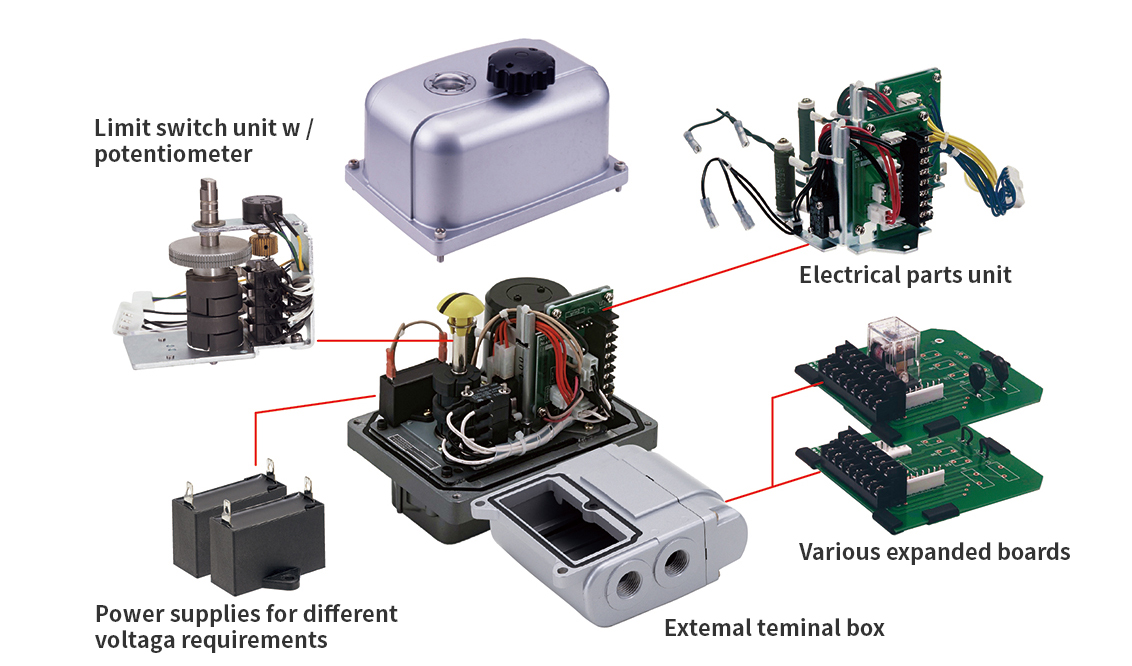 Module unit
Common Parts and Flexible Modification Expand Optional Potential
Supports various options
Common Parts and Flexible Modification Expand Optional Potential
1)Limit switch
2)Potentiometer
3)Compatible with different power sources for overseas
・100/200V AC (typical)
・110/220V AC (optional)
・115/230V AC (optional)
・120/240V AC (optional)
4)External terminal box
5)Optional Board (EXS Only)
・Board with terminal block (standard)
・Relay board (optional)
・Speed controller
・R/I converter board (optional)
Contact us
For inquiries about product technology, product purchases,
catalogs, and quality