KITZ 70 years history
Since its establishment in 1951 as Kitazawa Seisakusho, KITZ has been a comprehensive manufacturer of valves and other fluid control equipment. Based on the philosophy of the company's founder, Toshio Kitazawa (1917-1997), KITZ has developed a system that provides customers with meticulous sales service and after-sales support based on integrated production from raw materials, through casting, machining, assembly, inspection and shipping, all done in-house. This commitment to "better quality" has continued to the present day and is the origin of our KITZ Group.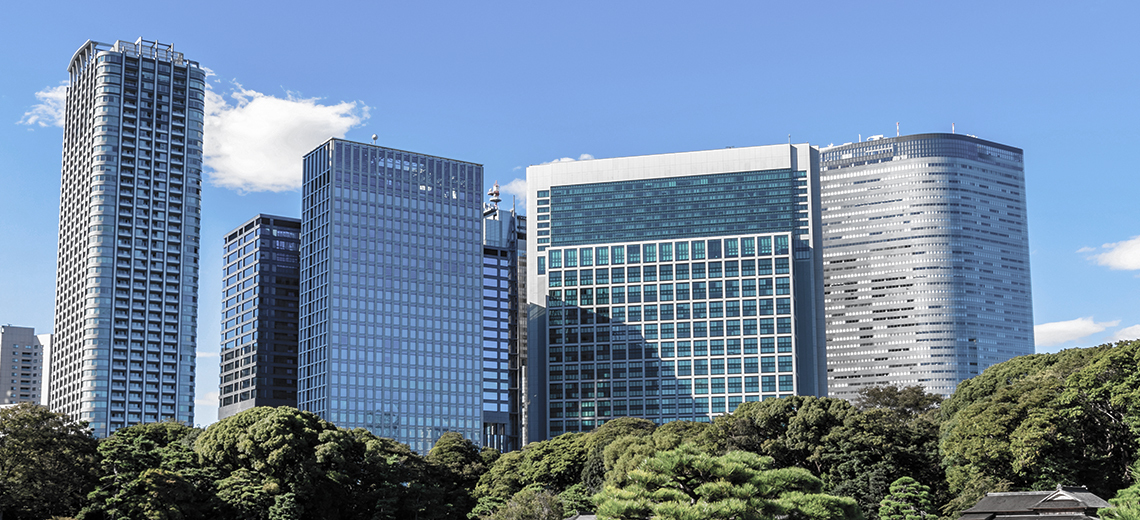 1950's
| | |
| --- | --- |
| 1951 | Kitazawa Mfg. Works was established. The Nagasaka Plant was constructed in Nagasaka-cho, Yamanashi, and the Company started manufacturing and selling bronze valves. |
| 1952 | The Nagasaka Plant received JIS certification for bronze valves. |
| 1959 | Toyo Metals Co., Ltd., was established and started manufacturing brass rods. |
1960's
| | |
| --- | --- |
| 1960 | KITZ started using a high-performance automated production system using the most advanced machinery, including automated processing and molding machines from Europe and North America. |
| 1962 | Company name changed to Kitazawa Valve Co., Ltd.KITZ was the first in Japan to start using a brass hot forging press; started manufacturing and selling brass forged valves. |
| 1965 | KITZ became a registered trademark. |
| 1967 | Started manufacturing and selling ductile cast iron valves and stainless steel valves. |
| 1968 | Started manufacturing and selling butterfly valves. |
| 1969 | Started manufacturing and selling cast gray iron valves. |
1970's
| | |
| --- | --- |
| 1970 | Started operations at stainless steel valve casting facility and machining facility at the Nagasaka Plant. |
| 1973 | Started operations at the Ina Plant. |
| 1974 | Started manufacturing and selling cast steel valves. |
| 1975 | Changed Japanese-character company name (still Kitazawa Valve Co., Ltd., in English). |
| 1978 | Shares listed on the Second Section of the Tokyo Stock Exchange. |
1980's
1980
Adopted "CHRYSANTHEMUM-HANDLER" for cast bronze valves.
1984
Shares listed on first section of Tokyo Stock Exchange.
Established KITZ Corporation of America in Houston, Texas.
1985
Established KITZ Corporation of Taiwan in Kaohsiung, Taiwan.
1988
Established KITZ (Thailand) Ltd., in Samutprakarn, Thailand.
1989
The Nagasaka and Ina Plants earned ISO 9001 quality management system certification, making KITZ the first Japanese company to receive this certification.
1990's
1991
KITZ merged with TOYO Metals Co., Ltd.
Purchased ISO S.A. of Spain (currently KITZ Corporation of Europe, S.A.) to establish a manufacturing and sales base in Europe.
1992
Changed name to KITZ Corporation and moved the head office to the Makuhari district of Chiba-shi.
1994
Established KITZ Engineering Service Co., Ltd.
1995
The Chino Plant was first in Japan's brass bar industry to receive ISO 9002 certification for quality management systems.
Shimizu Alloy Mfg. Co., Ltd., joined the KITZ Group, enabling the Group to begin supplying products for water supply systems.
1998
The Nagasaka Plant received ISO 14001 certification.
1999
Announced the development of KEEPALLOY brass and bronze alloys that are easy to machine and are free of lead for environmental protection.
2000's
2000
The Ina Plant received ISO 14001 certification.
2001
KITZ marked its 50th anniversary, announcing a New KITZ' Statement of Corporate Mission, Action Guide.Purchased semiconductor manufacturing machine device business from the former Benkan Group and established KITZ SCT Corporation to operate this business.
2002
Established KITZ Corporation of Kunshan in China.
2003
Established KITZ Corporation of Shanghai in China.
Established KITZ Corporation of Jiangsu Kunshan in China.
2004
Purchased valve business of the former Toyo Valve Co., Ltd., and began business at its reorganized operations.
Spun off the KITZ brass bar manufacturing and micro filter businesses to form KITZ Metal Works Corporation and KITZ Micro Filter Corporation.
2007
Established KITZ Corporation of Lianyungang in China.
2009
Purchased Perrin GmbH, a ball valve manufacturer in Germany.
2010's
2010
Established a new Long-term Management Plan called KITZ Global Vision 2020.
2011
Established KITZ Corporation of Asia Pacific Pte. Ltd., in Singapore.
2012
Transferred manufacturing operations of Toyo Valve Co., Ltd., to KITZ, changing Toyo Valve into a sales company.
2013
KITZ Europe GmbH started operations as European regional headquarters.
Purchased Mikuni Engneering (Singapore) Pte. Ltd., an exclusive distributor in Singapore, and began operations as KITZ Valve & Actuation Singapore Pte. Ltd.
2015
Purchased Micro Pneumatics Pvt. Ltd., industrial valve manufacturer in India Established KITZ Valve & Actuation (Thailand) Co., Ltd. in Thailand.
Purchased copper and processed products business of the former Hokutoh Giken Kogyo Corporation Purchased Metalúrgica Golden Art's Ltda., industrial ball valve manufacturer in Brazil.
2016
Announced capital and business alliance with TOA Valve Engineering Inc.
Established KITZ Corporation of Korea in Korea.
Purchased Filcore Co., Ltd., Hollow fiber membrane manufacturer in Korea.
2017
Established KITZ Hong Kong Company Limited in Hong Kong.
Established KITZ Valve & Actuation (Malaysia) Sdn. Bhd. in Malaysia.
2018
Purchased Cephas Pipelines Corp., industrial butterfly valves manufacturer in Korea.
Established KITZ Valve & Actuation Vietnam Co., Ltd. in Vietnam.
2019
Acquisition of Shares in Unimech Group Berhad and Agreement of Capital and Business Alliance.
2020's
2020
KITZ Launches Package Unit Business for Hydrogen Refuelling Station.
Change of Accounting Period.
2021
Director, Managing Executive Officer Makoto Kohno was appointed as President.
2022
Revised KITZ' Statement of Corporate Mission Formulating the Long-term Management Vision "Beyond New Heights 2030 – Change the Flow" and the first Medium-term Management Plan 2024 (FY2022-2024)
※The content of this page is current at the time of publication. Please note that company and product names may differ from the latest information.
Contact us
For inquiries about product technology, product purchases,
catalogs, and quality