KITZ Group's Business Activities
Founded in 1951, the KITZ Group's valve business has been providing a wide range of products in various fields, from our daily lives to industrial process lines, as a manufacturer of fluid control devices.
Valves are indispensable for controlling 'fluids' such as water, steam, gas and oil. In the field of the fluid control, we provide a wide range of products that are widely used in applications closely tied to our daily lives, such as in building facilities, water and sewer systems, and natural gas distribution networks. Production processes in industries such as petrochemicals also rely on KITZ valves.
In the future, we will actively expand our business to the growing fields such as the environment and energy. Will will challenge the development of new fluid control technologies and meet the expectations of the future.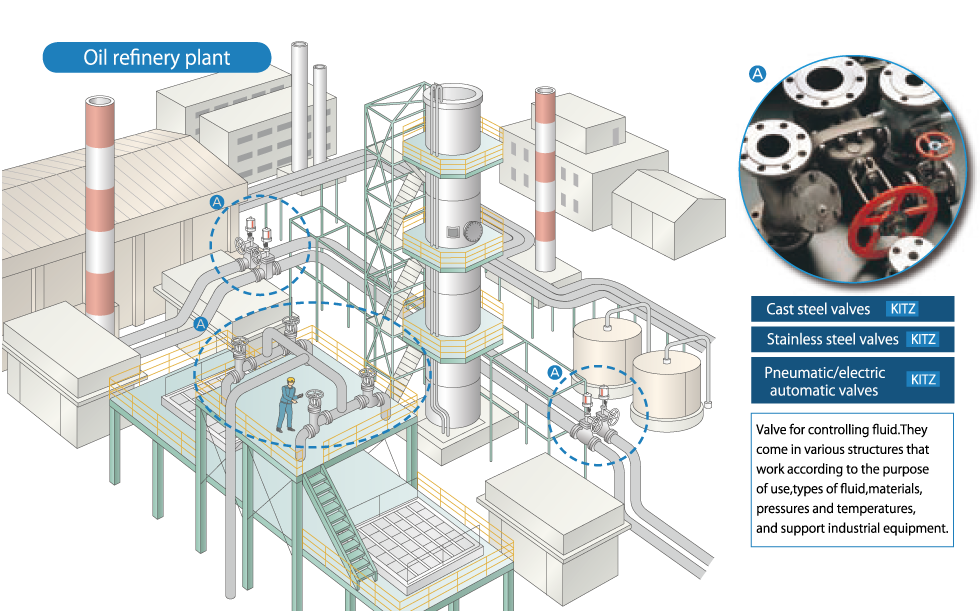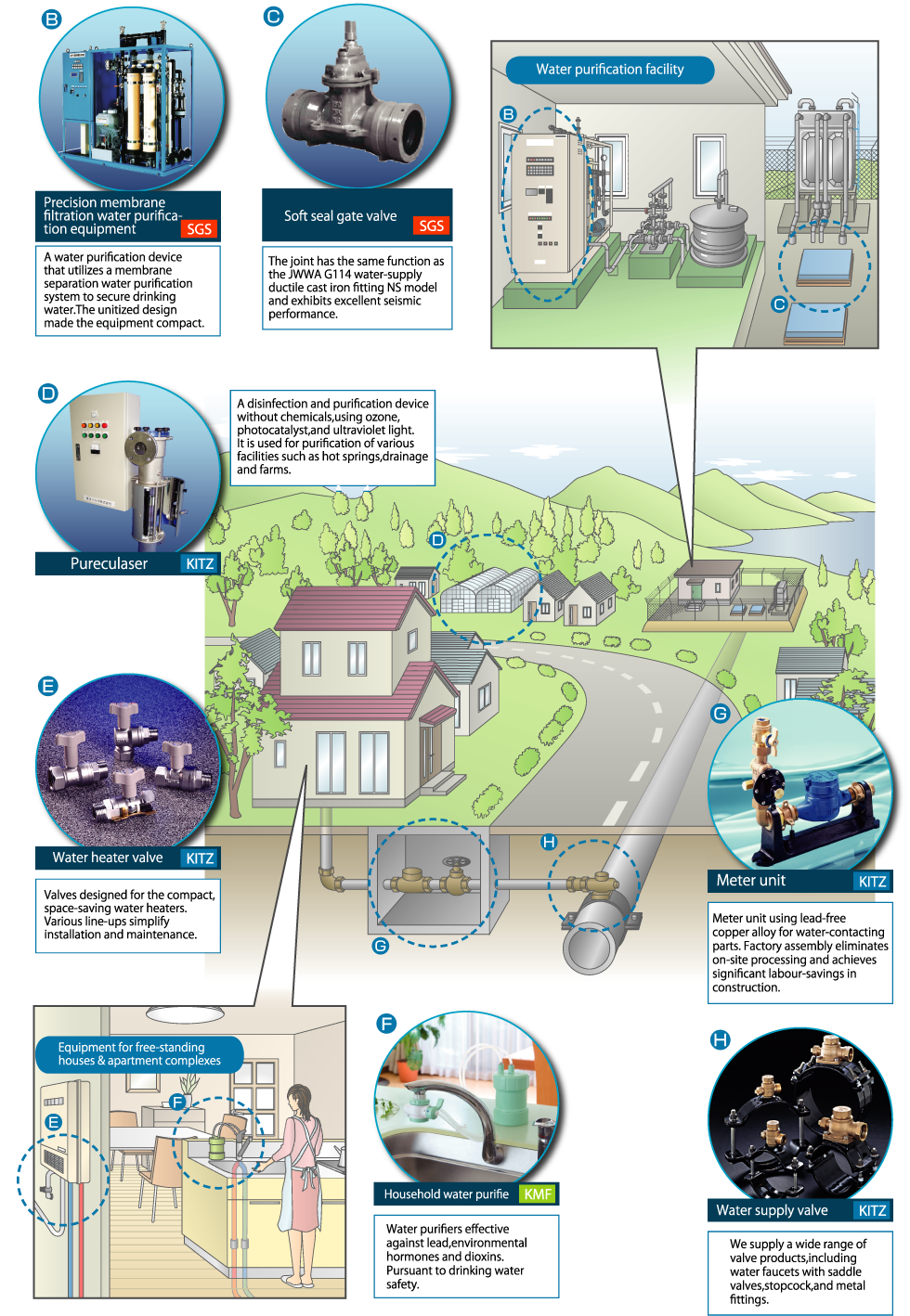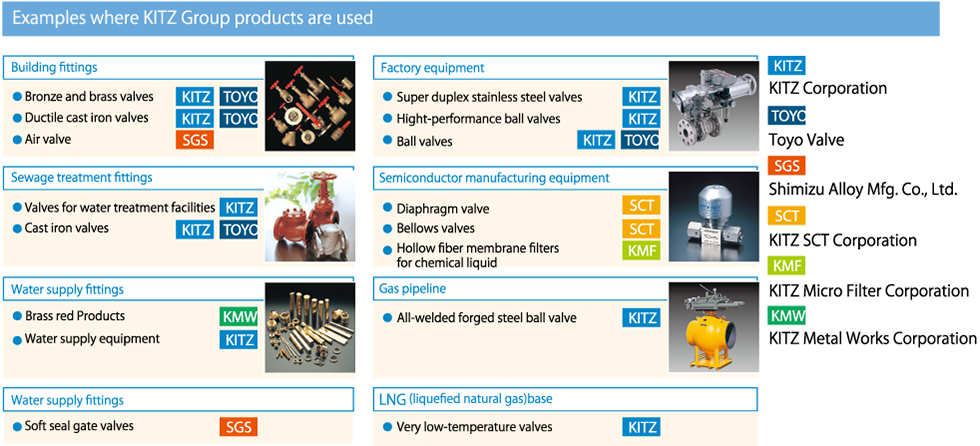 Contact us
For inquiries about product technology, product purchases,
catalogs, and quality