Message from Director in Charge of Sustainability
We will continue to proactively take on the challenge of new things with the aim to become a 100-year company.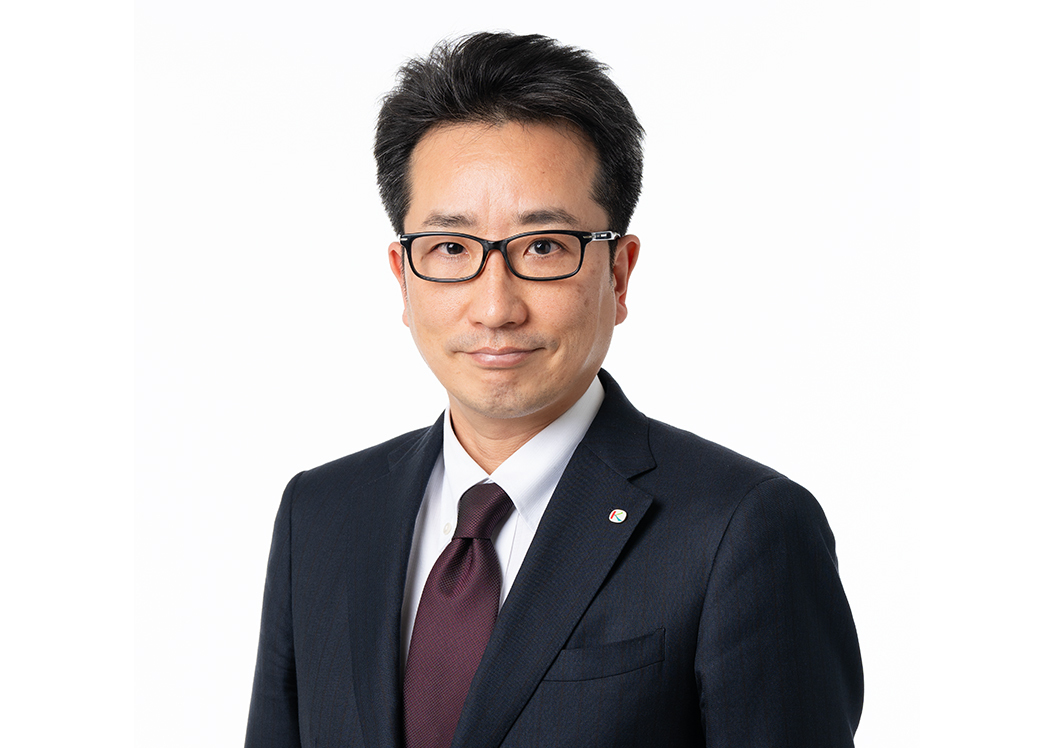 Promoting Sustainability Management
In 2021, the KITZ Group celebrated its 70th anniversary. Since our founding in 1951, we have championed regional development and environmental conservation activities to fulfill our corporate social responsibility (CSR).
We are now in the midst of a great swell, with changes to the global environment never experienced in the past, and phenomenal advances in technology. To continue being a sustainable company under these conditions, we must sustainably grow and enhance corporate value, while at the same time solving social issues and creating social value. Managing these two essential dimensions in tandem are what is expected of us as a company. We believe that this creation of shared value (CSV) is linked with the trust of society. This is what we see as sustainability management.
In the Long-term Management Vision unveiled in February 2022, we placed sustainability management at the core of our management strategy. To coincide with the Long-term Management Vision, we have formulated key sustainability management themes, and in December 2021, a Group-wide Sustainability Promotion Committee was established following a resolution by the Board of Directors. The committee will share priority themes and key performance indicators (KPIs) on a groupwide basis and manage progress toward the achievement of targets.
In our bid to become a 100-year company that achieves growth and development a decade from now, three decades on and beyond we will continue to actively challenge new things rather than remaining tied to what is old and normal. We will further evolve the fluid control technologies we have cultivated with valves, surpass even the lofty heights to which we aspire with a sense of speed and a willingness to take on challenges and build a "new flow." As a member of the global community, we will continue to be a company that strides boldly toward 2030 to help shape a society that can be left in the hands of future generations.
Toshiyuki Murasawa
Director, Managing Executive Officer,
Division Manager, Corporate Planning Division
Sustainability Management
(Overall)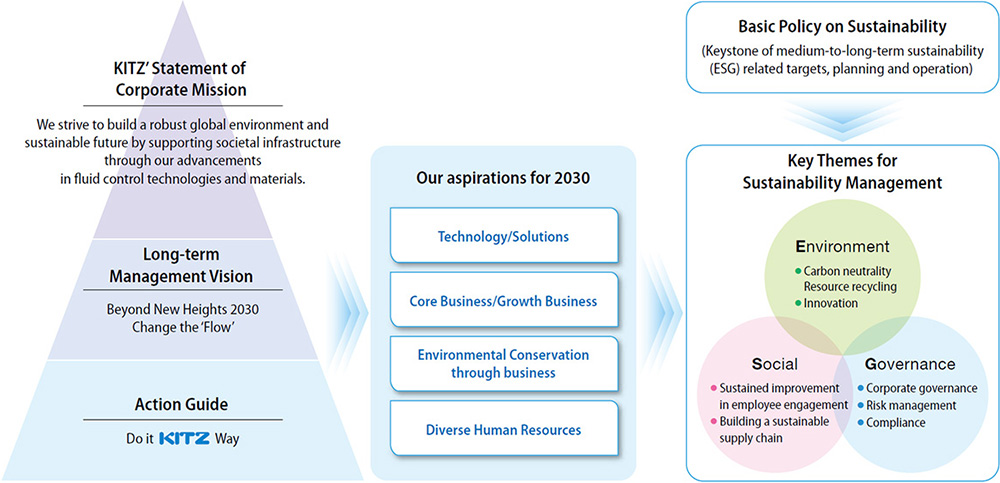 Contact us
For inquiries about product technology, product purchases,
catalogs, and quality