Compressed air produced by the compressor is accumulated in the air tank and routed through piping to the necessary locations in the factory. Mount an actuator such as an air cylinder using the compressed air to perform linear motion and rotary motion.
Advantages
STRONG POINT
1)The operation speed is fast.
2)The operating speed can be changed arbitrarily by Speakon.
3)It can be used as an actuator for an emergency shut-off valve or an emergency release valve.
(Single acting/spring return)
4)It can be used in places with a high frequency of opening and closing.
5)The structure is simple and maintainability is good.
6)The output can be changed by changing the supply air pressure. (Double acting only)
7)It can also be used for throttling control (flow rate adjustment).
8)Can be used in explosion-proof areas. (Explosion-proof specifications for electrical equipment)
Disadvantages
WEAK POINT
1)Since instrumentation air is required, dryers and filters for removing moisture and dust are required.
2)If the supplied air pressure source is too far from actuator, the responsiveness will be reduced. (due to air compressibility)
3)Actuator is larger for higher power.
4)Fluctuations in air pressure and flow will affect operation.
Features of B series
1)Scotch yoke structure adopted
2)Smooth operation with small sliding friction
3)Simple and trouble-free structure
4)Separate rotating mechanism from cylinder
5)Supports even larger bore than valve bore 250A
6)Coating is also available. (The body is ductile cast iron and can be painted with heavy corrosion protection.)
7)Large number of deliveries
8)Various accessories are also available
Features of F series
1)Piston construction
2)Introduction of flexible modification
3)Valve mounting components are the same as those of EX type electric actuator.
4)Domestic plant production
5)Valve Mounting Part Dimensions ISO5211 Accessory Mounting Part Dimensions employ NAMUR
6)Compatible with valve bore 10A to 200A(10K)
Piston construction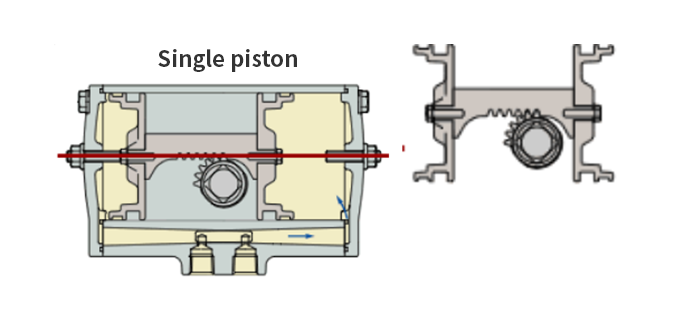 The piston center axis and the rack and pinion axes are on the same shaft, and the piston operates smoothly.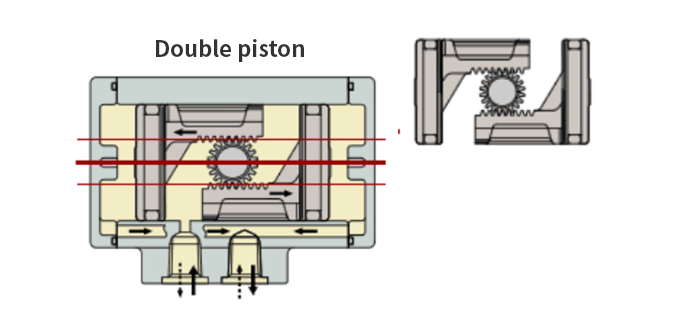 The piston center axis and the rack & pinion axis are on different axes, and the force to tilt the piston acts.
Introduction of flexible modification
Module unit
Common Parts and Flexible Modification Expand Optional Potential
●Want to change the mounting direction of the actuator after piping
●Want to add an air device
●Want to change the operation direction when the air supply stops
●Want to retransmit a sensor (switch) that shows the operation status of valve
●Want to install and automate the actuator later.
Mounting of accessories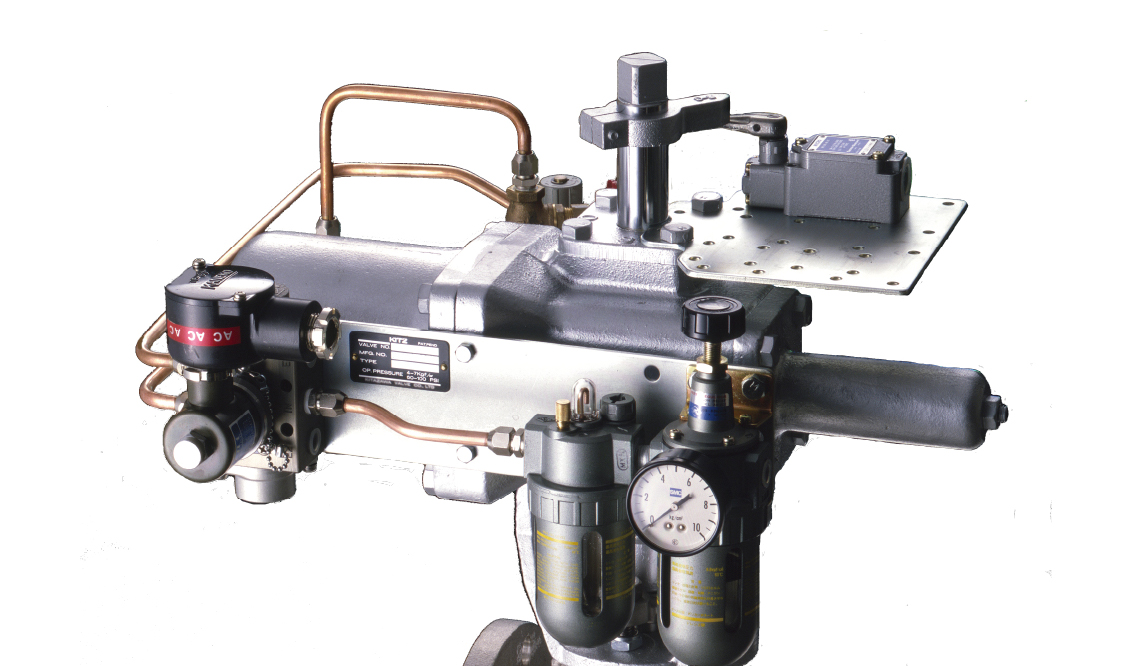 Attachment of accessories using mounting plate + piping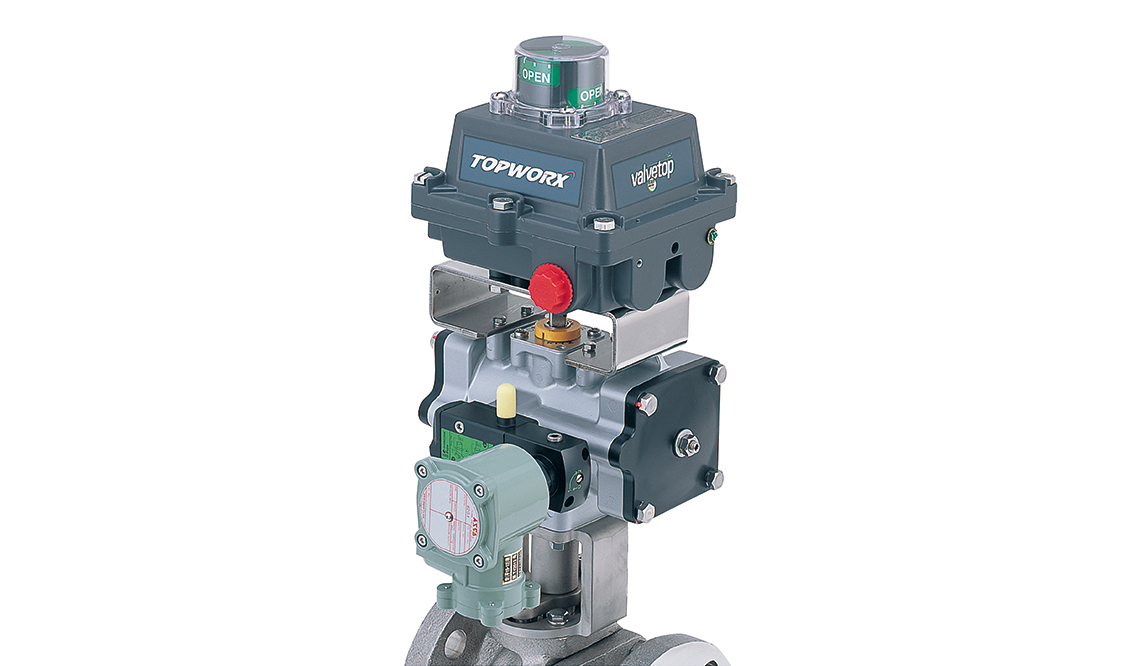 Direct Mount (NAMUR Standard)
Contact us
For inquiries about product technology, product purchases,
catalogs, and quality