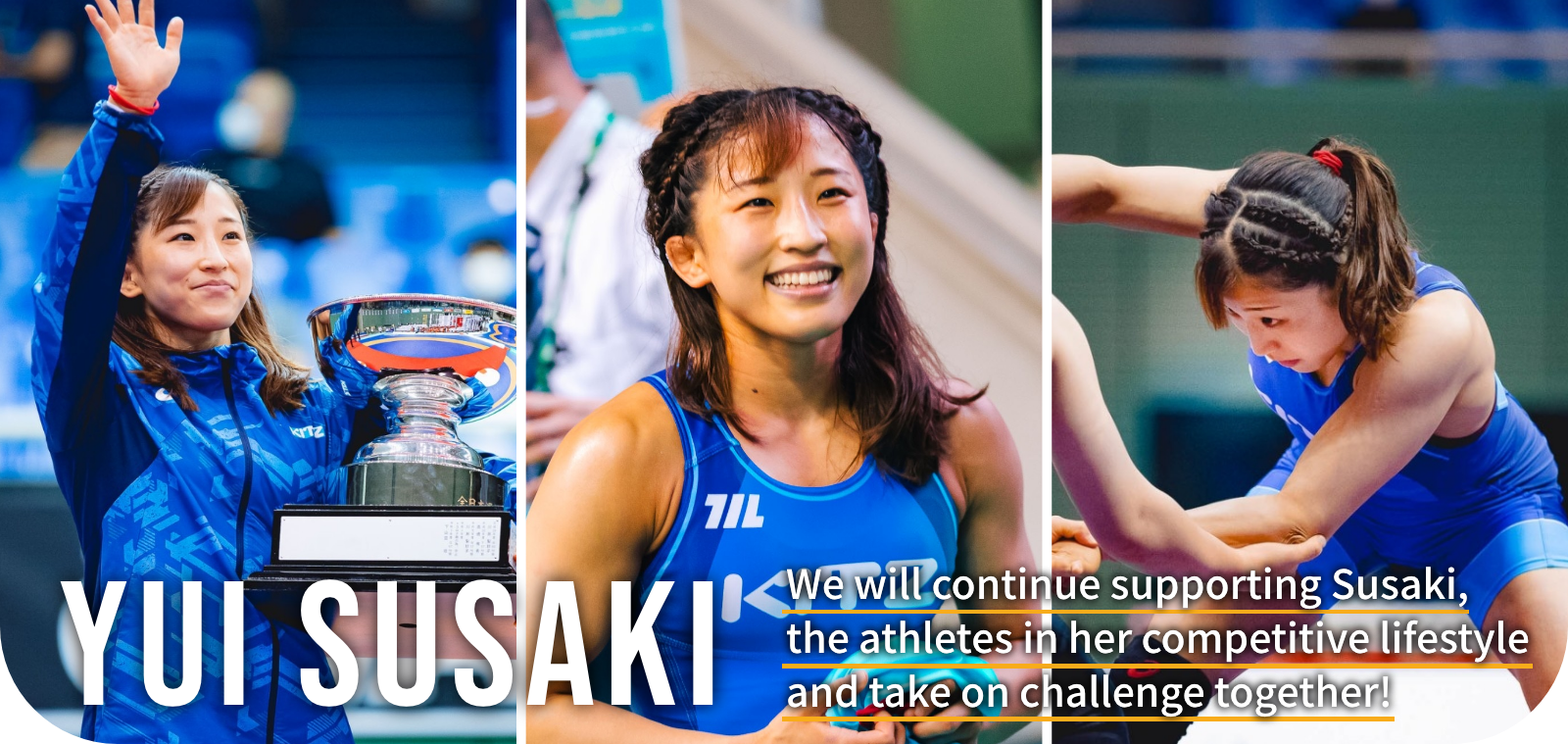 Yui joined KITZ in April, 2022
After overcoming many set backs which includes, a serious Injury, difficult competition, postponed Tokyo Olympics for a year due to the COVID-19 pandemic. With all of the this, she qualified and won the gold medal, she had not missed any of our goals in Wrestling. This has giving us a big position impression of her.
KITZ aligns its attitudes with Yui always aiming for high goals in the face of adversity. KITZ will support her competitive activities and take on the challenges as she strives to achieve the goal of winning a gold medal at the Paris Olympics.

Yui Susaki
Tokyo Olympics Women's freestyle Wrestling 50kg Champion
Sport: Wrestling
Date of birth: 30/06/1999
Place of birth: Matsudo, Chiba
Alma mater: Waseda University
Heights: 153 cm
Class: 50kg
Photo Gallery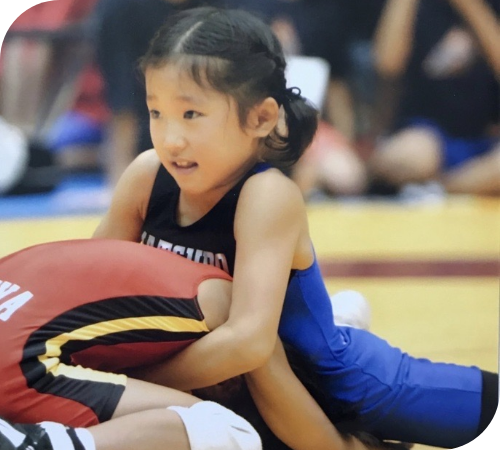 Fateful encounter with Wrestling
Yui first encountered wrestling when she was at a young age by watching wrestling videos with her father, who was a experienced wrestler, she then thought "Wrestling looks interesting! I want to try it too!" and he took her to a club in a hometown.

She started participating in tournaments in the second grade of elementary school, but at first it was difficult to win.
She showed my natural competitive spirit and practiced hard. The first time she won a tournament was when she was in the third grade of elementary school.
At that time, she was also learning piano and swimming, but she was really happy to see herself getting stronger and stronger each day, But she was most enthusiastic about wrestling.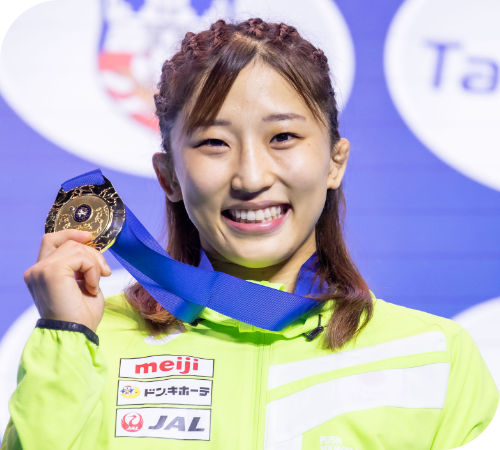 First high school student World Champion in 15 years
Her path has been very successful leading to winning a gold medal in the Tokyo Olympic!
In order to achieve this,
She entered the JOC Elite Academy organized by the Japan Olympic Committee (JOC) until her second year of junior high school.
Although she had to leave her family for school, she moved to Tokyo with a strong determination to make her dream come true.
She went to junior high school during the day and spent mornings and evenings at the academy, practicing every single day.
However, when she participated in a senior tournament for the first time as a freshman in high school, she felt a tremendous difference in level, and her mindset changed from just doing her best to being the best!
With the physical strength, techniques, and mental toughness she acquired at the academy on top of the basics she had wanted to cultivate in the clubs she attended all the way through elementary school, she won the World Cadet Wrestling Championships (U17) for the third time in a row.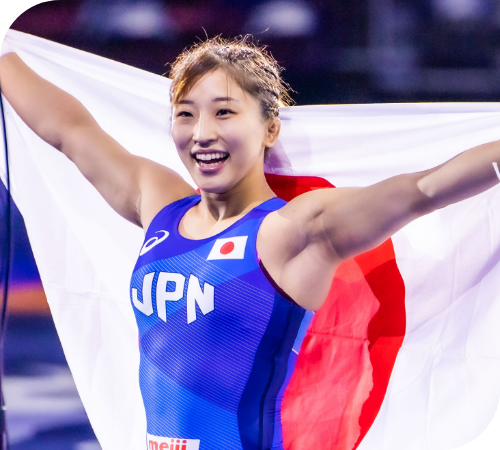 Watch for her success!
Since entering Waseda University, she has been actively practicing with male athletes and the quality of her power has changed. She improved not only her speed, but also her attacking skills other than tackling, such as kumite techniques and ground.
However, the journey to an unofficial selection for the Tokyo Olympics was steeper than she had imagined, and at one point it seemed hopeless that she would not be able to compete.
However, she did not give up and won the Emperor's Cup in 2019. Despite the postponement of the Olympics by one year, she did not let the opportunity pass her by, and she successfully earned a spot on the Japanese national team.
At the Olympics, she won the gold medal she had longed for with her aggressive wrestling, winning by technical fall in every match from the first round to the final, never losing any single point.
After graduating from university, she joined KITZ. After joining the company, she won the U23 and Senior World Championships, achieving the world's first wrestling grand slam.
Please keep your eyes on Yui, who is aiming for a gold medal at the Paris Olympics.

World Championships (Serbia), 50kg

 

Gold

Meiji Cup Japanese Championships, 50kg

 

Gold

UWW Zagreb open, 50kg

 

Gold

Emperor's Cup Japanese National Championships, 50kg

 

Gold

U23 World Championships (Spain), 50kg

 

Gold
Tournament Schedule