"ISO Vitrificados E. Vilaseca" was founded in 1925. Its dynamic and enterprising nature took specific form in a Company whose activity centred on the production and application of chemical coatings for the interiors of cisterns and tanks. In 1954, noting the new tendencies of the industrial markets at the time, and faithful to our ever-present desire for growth and versatility, we decided to change the course our activity and we began work on a new project - ball valves.
We were pioneers in Spain and second in Europe to begin to manufacture them.
In the nineties, with the onset of globalisation strategies and the new macroeconomic scenarios, our Company became part of KITZ Group, world leader in valve production.
Thanks to that union, since 1991 we have made increasing efforts to keep our competitiveness on a firm footing.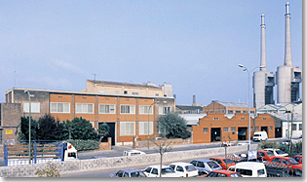 Ready to follow the path of development that the coming years will mark out for us, though without losing sight of our original vocation, which was and remains manufacturing, our Company is fully geared to meeting end-user needs. And we believe that direct technical contact between customer and manufacturer is essential for that purpose, for thanks to it we can provide effective solutions to real problems.
But in order to be able to carry this out, we have to have our distributors' excellent assistance, for in addition to ensuring technical-commercial support they handle the stocks necessary to offer a good service. And as a complement, the modification shops also play an important role, for it is there that our standard valves are adapted to meet customers' requirements.
It is on the basis of these four pillars and a determination to achieve perfect harmony between them that our company provides a full response to the market.